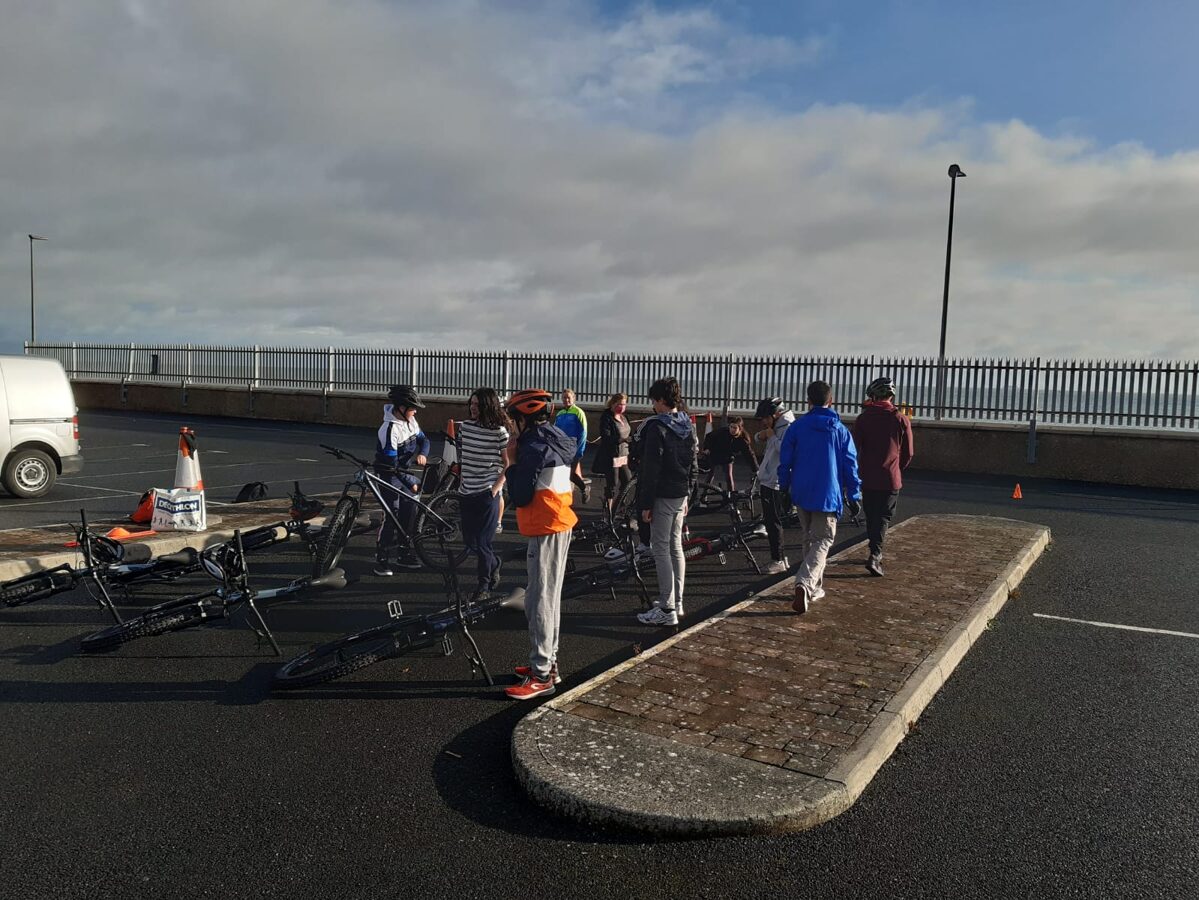 Our mountain bike enthusiasts meet every Monday Lunchtime with Michelle for skills practice and bike maintenance training. The club has taken off and has been a huge success to date, with a core group of students turning up each week with their bikes and helmets ready to learn and hone their skills.
Michelle, our PE teacher and Irish Enduro Racer and Coach, teaches the students basic fundamental bike handling skills that can be transferred to the trails. On wet days, the students learn fundamental bike maintenance skills like how to change a tube, fix punctures, index gears, change brake pads and much more.
The Mountain Bike Club continues growing and is an amazing opportunity for the students at the school. We look forward to bringing you more news about the activities of our club. Watch this space!
LEARNING SKILLS AT ETSS WICKLOW BIKE CLUB